If you choose to carry out a clean install of windows 10 rather than an upgrade – there may be various personal reasons for choosing a clean installation over upgrading. Purchase the bootable Windows 10 disc or download the official version from Microsoft by clicking download now. Run the downloaded file, choose the "create installation media for another PC". Choose your preferred language, edition, and version, either 64-bits or 32-bit version – you can check this from windows property.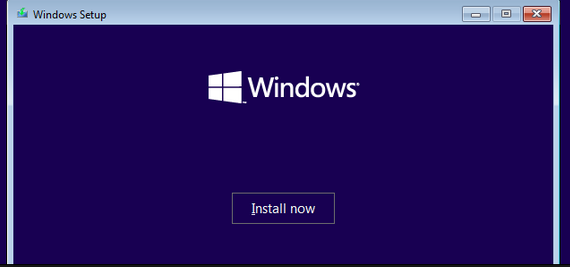 If you are installing the windows on the same computer, check the "use the recommended options for this pc" box. This will enable the tool download right version and also to copy the installation files into either a flash drive or DVD (4GB min. for both), note that all previous files on the flash drive would be deleted during the process. Once the files are saved on either the flash drive or DVD, shutdown your computer.
Turn on your computer and depending on the media you copied on, modify your boot order for either DVD or flash drive. Allow media to run. You would be required to press any key to commence booting.
On setup windows, choose your preferred language, currency, time format, keyboard layout etc. Click next. Click the "install now" and carefully follow all instructions to get windows 10 installed on your PC. On the Activate Windows screen, you can either insert your 10 digits key if you have purchased it otherwise skip the step by choosing "I don't have a product key. Windows might bypass this step if it detects an associated key on your PC.
On the next screen, choose "Custom: Install Windows only (advanced)"for a clean installation. Select the hard disk you wish to install on and format it, you may also choose to delete all partitions as well. Click next.
Windows 10 will then install itself. During this process, your computer would restart several times. Make sure you do not press any key when the "press any button to boot from CD" comes up. Windows will take you through different settings to complete its installation such as user name and account, and other various settings.
click here to get more information how to install windows 10.