If system and compressed memory is taking 100% of your CPU and RAM, there are several solutions for fixing this issue. The first solution is to add more RAM to your computer. The system and compressed memory is responsible for compressing files and folders in your commuter. If this process is overusing the resources on your computer, upgrade your RAM to increase memory capacity. This option will not only fix the issue, but will also ensure that your computer runs faster. The second solution for fixing this issue is to uninstall all unnecessary applications or programs.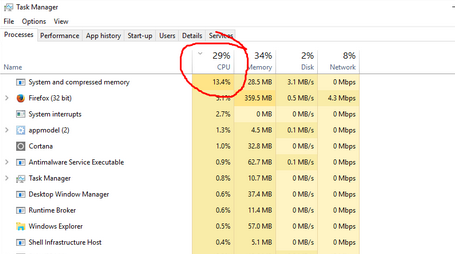 There are many applications on your system that can run in the background especially when they are not used for a while. When they run in the background, these applications can slow down your computer and cause system and compressed memory process to occupy 100% of CPU and memory. While it is possible to stop these applications through the task manager, they will still continue to cause the same problem when unused. The most effective solution is to therefore uninstall them completely from your computer. You can uninstall these applications by gong to control panel and then click on Uninstall a program.
At this point, you will see a list of all programs that run on your computer and simply uninstall all unnecessary programs, especially those that have not been updated for a while. Thirdly, system and compressed memory high disk usage can occur when there are many applications running at once on your computer. For example, running several internet-based applications and tabs can cause this issue. To fix it, close all the tabs or applications that you do not need. Idling browser webpages and applications can push memory usage on your computer to 100%. By closing them, memory usage will go down and you will be able to unfreeze your computer and use it normally.